In the early 2000s, Marcy Holmes and her husband were ready to start their family. They didn't expect it to be such a difficult journey.
When Marcy didn't become pregnant after about six months of trying, her doctor discovered a problem with her reproductive tubes. She had surgery to correct the issue, but still never became pregnant.
That's when Marcy's doctor referred her to Dr. John Storment at Fertility Answers. Storment put Marcy on a medication to enhance fertility. That didn't work either. Six months of artificial insemination followed. Still no pregnancy.
The repeated failed attempts were emotionally draining for Marcy and her husband. It was also difficult for Marcy's mother, Barbara Bloomer.
"She was so devastated," Bloomer recalled. "I think I was even more devastated because I had to watch my child go through this. But when we found Dr. Storment and got a little hope, she perked up. When she perked up, I perked up."
Eventually, Dr. Storment recommended Marcy and her husband try in vitro fertilization.
"We went through our first cycle and we were so incredibly blessed that it worked the first time," she said. The result was Grant, born in February 2004.
"We were just thrilled beyond belief," Marcy said. "He was the first grandchild in the family, so it was really exciting for everybody."
A few years later, Marcy and her husband wanted to add to their family. Knowing that other methods hadn't worked, they opted to immediately begin with in vitro fertilization. Two embryos were successfully transferred, and twins Reese and Carter were born in May 2007.
The twins were born 11 weeks premature. Reese was tiny and needed time to grow, but Carter spent eight weeks in the hospital so doctors could address breathing issues and other problems.
Today, the twins are healthy teenagers.
"I still have moments when I flash back to being in the NICU," Marcy said. "I would think to myself, 'Someday they will be in kindergarten and this will be a distant memory.' Now they are about to start eighth grade and they are doing great."
Holmes comes from a close family and is the oldest of four daughters. One of her sisters, Rebecca Gilley, was considering starting her own family not long after her nephew Grant was born. When she and her husband began trying, they realized there was a problem.
Doctors discovered Rebecca's husband had fertility issues. They tried different medications and methods, none of which worked. Seeing the success her sister had with Dr. Storment encouraged Rebecca and her husband to meet with him as well.
"It encouraged me because I saw she had a family, and that was my goal," Rebecca said. "That's who I knew I wanted to see because I remembered everything she went through and how much she loved him."
After consulting with Dr. Storment, Rebecca and her husband learned their only option was in vitro fertilization. Rebecca was "devastated" when the procedure didn't work, even after multiple tries.
"We thought about stopping," she said. "It was so difficult on us, mentally, physically, emotionally and financially. We prayed about it and decided to try one more time."
For Bloomer, seeing another daughter and son-in-law struggle to conceive was "surreal." But she was determined to keep the faith.
"We had been through it once and had success, so we felt confident," Bloomer said. "I always told both of them, 'One way or another, you girls are going to become moms. We are going to figure this out. At the end of this, we will all be okay.'"
That last try for Gilley and her husband was successful. Their son Grayson was born in 2009.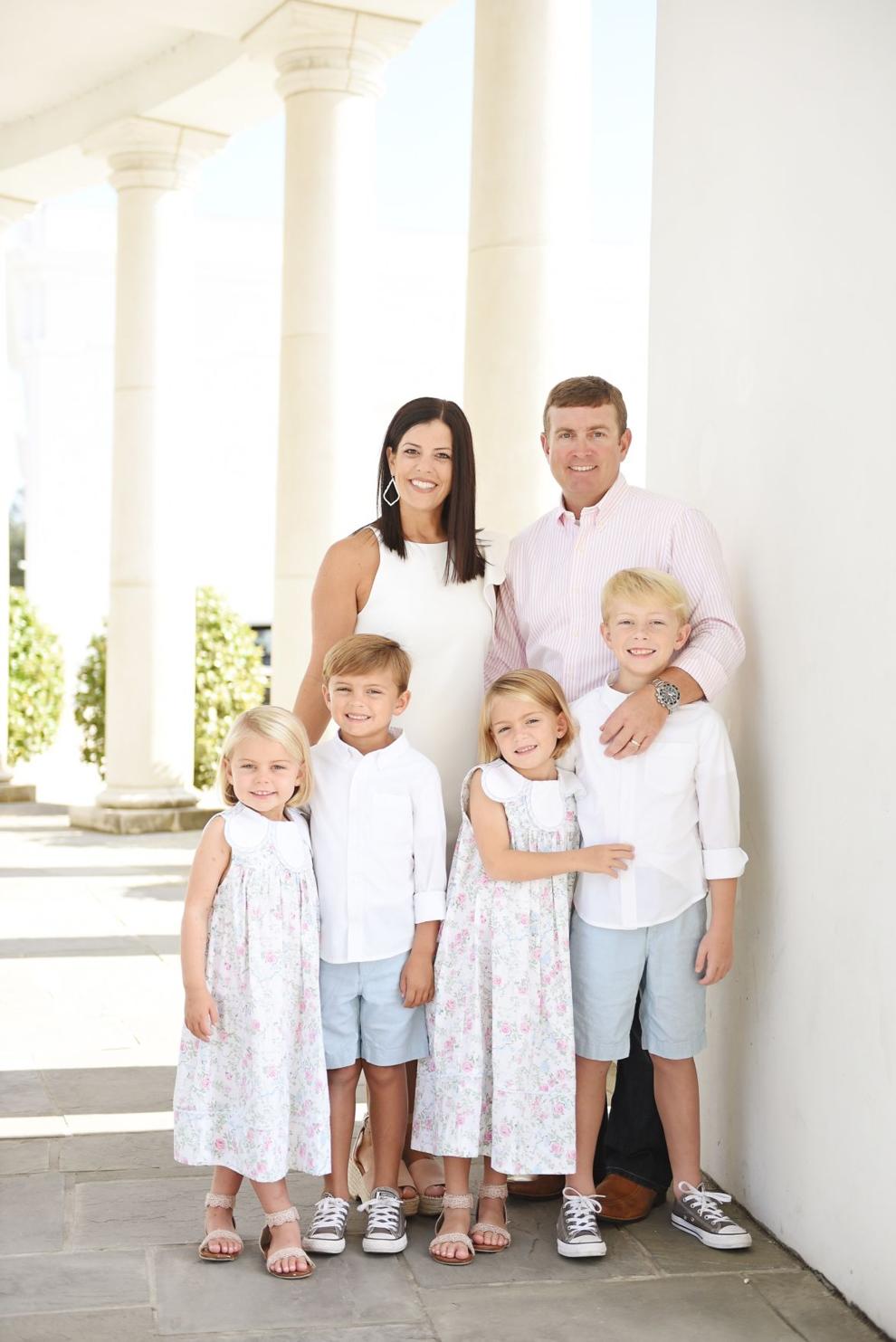 "I was good. I was thrilled," Rebecca said. "But then, after a couple of years, we started thinking about it again. I told my husband that I wanted to try one more time because I wanted to be able to tell our son we did try to give him a sibling."
The process worked, and twins Liam and Sarah Kate were born in 2012. The event was especially momentous for Rebecca, who herself is an identical twin.
"My twin sister and I talk every single day and we are so close," Rebecca said. "My sister had twins. My mom had twins. I was surprised, but also not surprised, because I knew it was a possibility. It was exciting. I knew I would love getting to experience what it is like to raise twins."
Rebecca and her husband thought their family was complete. But in 2013, they were shocked with Rebecca became pregnant naturally.
"It took me nine full months to believe it," she said with a laugh. "I called Dr. Storment and everybody was shocked. I ended up having my fourth child (a daughter, Greer) in 2014. It just goes to show that you have to have faith."
Barbara and her husband Daniel are now the proud grandparents to 10 grandchildren, six of whom were conceived with help from Fertility Answers. The brood includes six boys and four girls, ages six to 16.
"They are the joy of our lives," Barbara said. "To me, God gave doctors the ability to help people make families. It's just awesome to have a big family."
Barbara said she also encourages families and couples who may be struggling.
"People say, 'Look where you are now,'" she said. "But we were where they are, too. It wasn't always easy. I just want people to know there's a lot of hope out there."