As thousands of local students return to class next month, many unfortunately arrive without all of the necessary supplies. According to the Annie E. Casey Foundation, 64.4% of Lafayette Parish public school children were classified as economically disadvantaged in 2019. Also, 23% of children in Lafayette live in poverty. For many families, new school supplies must come out of the same limited funds used for basic necessities like food and housing.
"We know from our work with ALICE families, a single mom with a child might have $300 a month to spend on everything 'miscellaneous.' That means the budget for school supplies is the same budget for car repairs, medical needs and other costs," said Carlee Alm-LaBar, President and CEO of United Way of Acadiana.
United Way of Acadiana is hosting its annual Stuff the Bus donation drive to help bridge the supply gap for families and teachers. Through the drive, local businesses and individuals can purchase supplies which are then delivered to teachers and schools within United Way of Acadiana's service area for student use.
"Through programs like this, we have the opportunity to work with our teachers to get supplies into the hands of children in the classroom who need them the most, and at the same time, it can be really important for the financial stability of the local households," Alm-LaBar said.
The Stuff the Bus supply list includes many basic items such as crayons, scissors, glue, pencils, ink pens, construction paper, notebooks, loose-leaf paper and binders, plus sanitary items like wipes, paper towels and hand sanitizer. While the items appear standard, having them available can make a big difference in how local students perform in the classroom.
"For students, a lack of supplies can create an educational barrier that will live with them throughout their academic career," said Blair Green, Director of Community Engagement for United Way of Acadiana. "By providing supplies, you are helping to support the future growth of our students and of our community."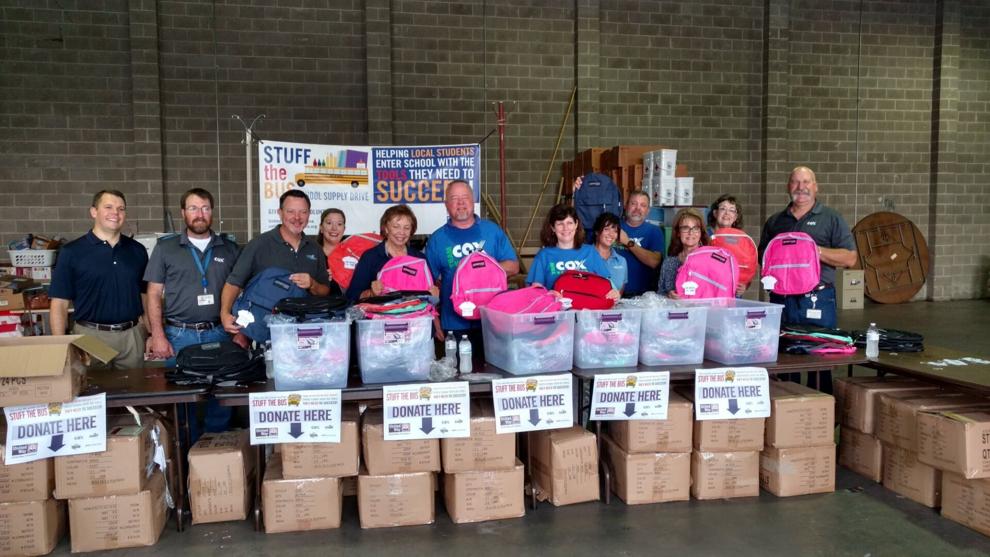 There are multiple ways for individuals and businesses to donate to this year's Stuff the Bus. United Way of Acadiana has created a wish list on Amazon for easy purchase of items, which will then be delivered to the organization for distribution. In addition, more than 20 local businesses in Lafayette, Vermilion, Acadia and St. Martin Parishes have set up donation boxes for people to bring items. Donations may be dropped off until Friday, August 6. For a complete list of locations and to view the Amazon list, visit unitedwayofacadiana.org/stuffthebus.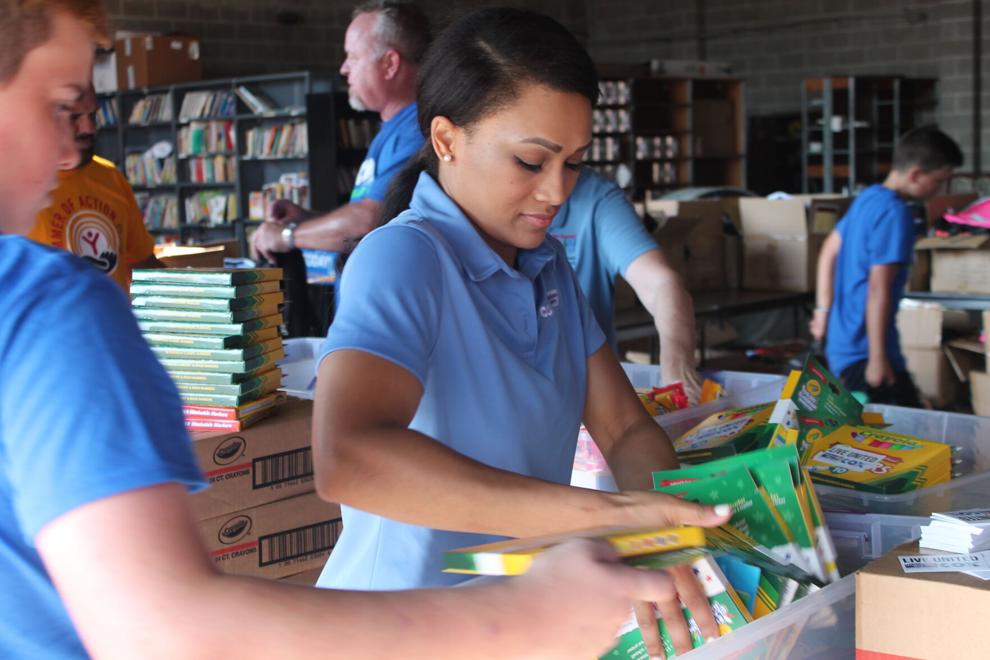 Green said that once all supplies are collected, this year's distribution event will be different than in previous years. Rather than bringing items to schools first, United Way of Acadiana will set up the supplies at their building and invite teachers to shop for what they need during a special event in mid-August.
"We heard some feedback from teachers that they loved the deliveries, but sometimes needed additional types of supplies," Green said. "By setting up the distribution this way, teachers will have a chance to gauge what their students need the most and pick up the supplies that best meet those needs. We're excited because it's a new touchpoint for us with teachers. We can also use it as an opportunity to educate them about the resources available in the community if they have a student in need."
United Way of Acadiana has hosted the Stuff the Bus event for more than 10 years as a key event in its ongoing support of local education. The organization's other education-related initiatives include Dolly Parton's Imagination Library to supply children with books, the Leader In Me leadership development program, and Early Head Start, which provides crucial early childhood education, and the Teacher Awards hosted in partnership with the Lafayette Education Foundation. For more information, visit unitedwayofacadiana.org.