The vibrant Cajun and Creole spirit will combine with holiday cheer through the end of the year with dozens of Christmas events scheduled for the Acadiana area.
The list features a wide variety of options, including light displays, holiday markets, parades, concerts, tours of historic homes decorated for the season and even swamp tours led by Santa Claus himself. The events begin the weekend after Thanksgiving and last until Christmas.
Ben Berthelot, president and CEO of Lafayette Travel, said organizers are optimistic about having large crowds in safe environments. Other events that have returned in 2021, including Gulf Brew and the Boudin Cookoff, drew thousands of attendees.
"I think people are ready to get out and about and celebrate the holidays again," he said. "When you look at the list of events, it's really amazing how much it continues to grow year after year. The holiday season is really a great opportunity for people to enjoy Acadiana and experience some of our great local food and music."
Berthelot said he is especially impressed by how many popular local bands and musicians are slated to perform at holiday events this year. For example, The Magnolia Sisters will be at the Moncus Park Holiday Market on December 2, and Chubby Carrier and The Bayou Swamp Band will perform at the tree lighting in downtown Lafayette on December 4. Acadian Village has several local favorites scheduled to perform throughout December, including Kenneth Benoit and Gravel Road, the Huval Fuselier Cajun Trio, Marco Savvy, Al Roger & Louisiana Pride and many more.
The calendar also includes performances by Our Lady Queen of Angels Church Choir in Opelousas, the Eunice Community Concert Band and Choir and the Acadiana Symphony Orchestra, among others.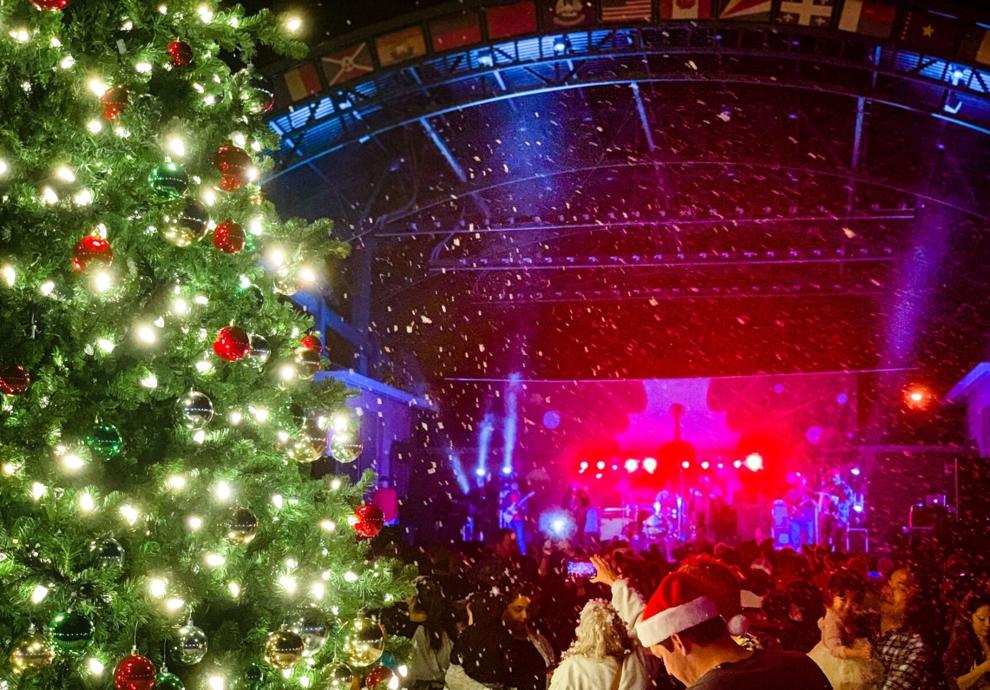 Many events will also showcase Cajun food favorites. Restaurants in downtown Breaux Bridge will be open for the Christmas ArtWalk on December 11. Several local restaurants are participating in Supper on the Square in St. Martinville on December 6. In addition, many local food vendors will be at the first ever Christmas in the Park in Moncus Park from December 16 to 29.
"I think there's really going to be a great vibe in our area throughout the month of December," Berthelot said. "You'll have a lot of great music and food everywhere you turn, plus we have a ton of shopping options. It's the perfect time for people to come in for a weekend, experience different Christmas events and buy presents for their family and friends."
While Lafayette Parish is hosting several major Christmas events, the surrounding area is also getting into the spirit. Berthelot noted that Lafayette's central location makes it an easy drive to other communities so visitors can have the most complete holiday experience possible.
"In 15 or 20 minutes, you can be in New Iberia, Arnaudville or even the Atchafalaya Basin," he said. "When people come to Lafayette, they also have the opportunity to branch out and experience many other parts of our region."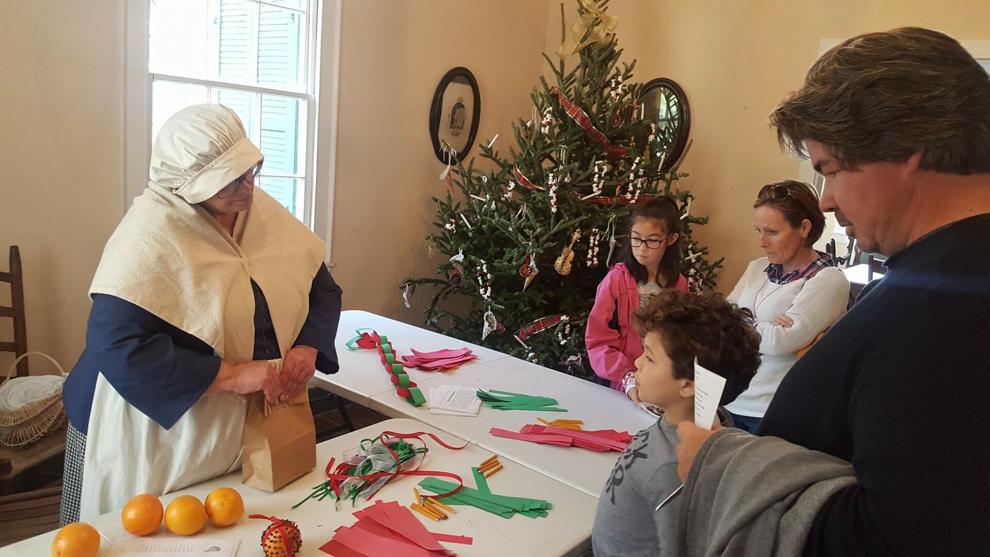 Nearly all of the events are family-friendly and suitable for children of all ages. Berthelot said that allows parents to enjoy the season even more and soak up the sights through the eyes of their children.
"I think everyone tends to appreciate family a little more during the holidays, especially after everything that's happened in recent years," Berthelot said.
For a complete list of Acadiana holiday events, as well as admission information, visit www.lafayettetravel.com/Christmas.