With five children and a steady stream of patients at Ochsner Lafayette General Breast Center, getting haircuts has always been near the bottom of Dr. Kirk Philip Langheinz's to-do list. He would usually get a trim every couple of months when his hair became too unruly to manage.
But during the past two-and-a-half years, he took things to another level.
Langheinz said his hair was already getting a bit shaggy before the COVID-19 pandemic shut down barbershops and salons in the spring of 2020. With no other options, he continued to let his hair grow. He had tentatively planned to cut most of it off last fall, but changed his mind as virus cases continued at a high level. However, this week, it was time.
"I've had to put it in a man bun to get my job done, so I figured I needed to do something," Langheinz said. "My daughters are excited but a little sad because they like to braid my hair. It has been longer than their hair for a while. The only person in my house with hair longer than me has been my wife."
On Wednesday, Langheinz took part in a ceremonial haircut that not only gave him a new look, but raised awareness for breast cancer and provided at least nine inches of hair that Langheinz intends to donate to a charity that makes free wigs for cancer patients.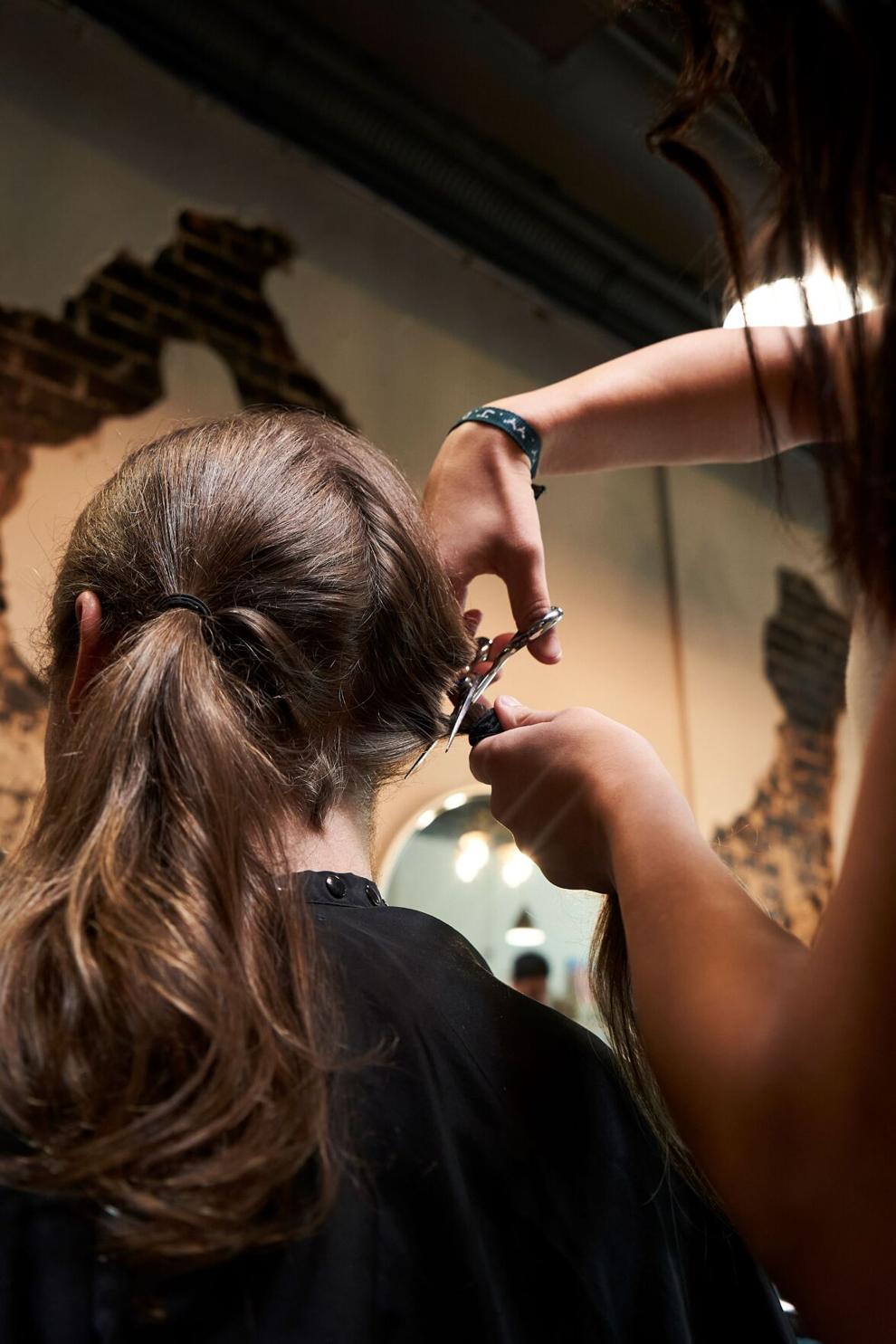 A native of Baton Rouge, Langheinz became interested in medicine as a child when he was concerned that his dad's smoking would cause him to have lung cancer. He considered going into medical research, but found that he wanted a career that would let him have more direct interactions with patients.
"I really like talking to people, so I wanted something that allowed me to do that on a regular basis," he said.
Langheinz completed medical school at the LSU School of Medicine in Shreveport. His residency and fellowship were at Ochsner Clinic Foundation. He was considering which specialty to pursue when his firstborn son suffered a ruptured brain aneurysm at just one year old. The family was in New Orleans at the time, which meant the baby had access to immediate high level care at Ochsner. Because of his son's complex medical needs, Langheinz wanted to remain in the city. A breast imaging fellowship was available at the Ochsner main campus, which Langheinz immediately accepted. Since then, he feels like he found the ideal career path.
"I kind of accidentally fell into it, but it was the most fortuitous event because something really good came out of a very dark place," he said. "I get to make sure somebody gets to live longer and be there for their kids and grandkids. Knowing you get to be a part of that is extremely rewarding."
Langheinz said he especially appreciates that his job often includes giving people positive updates.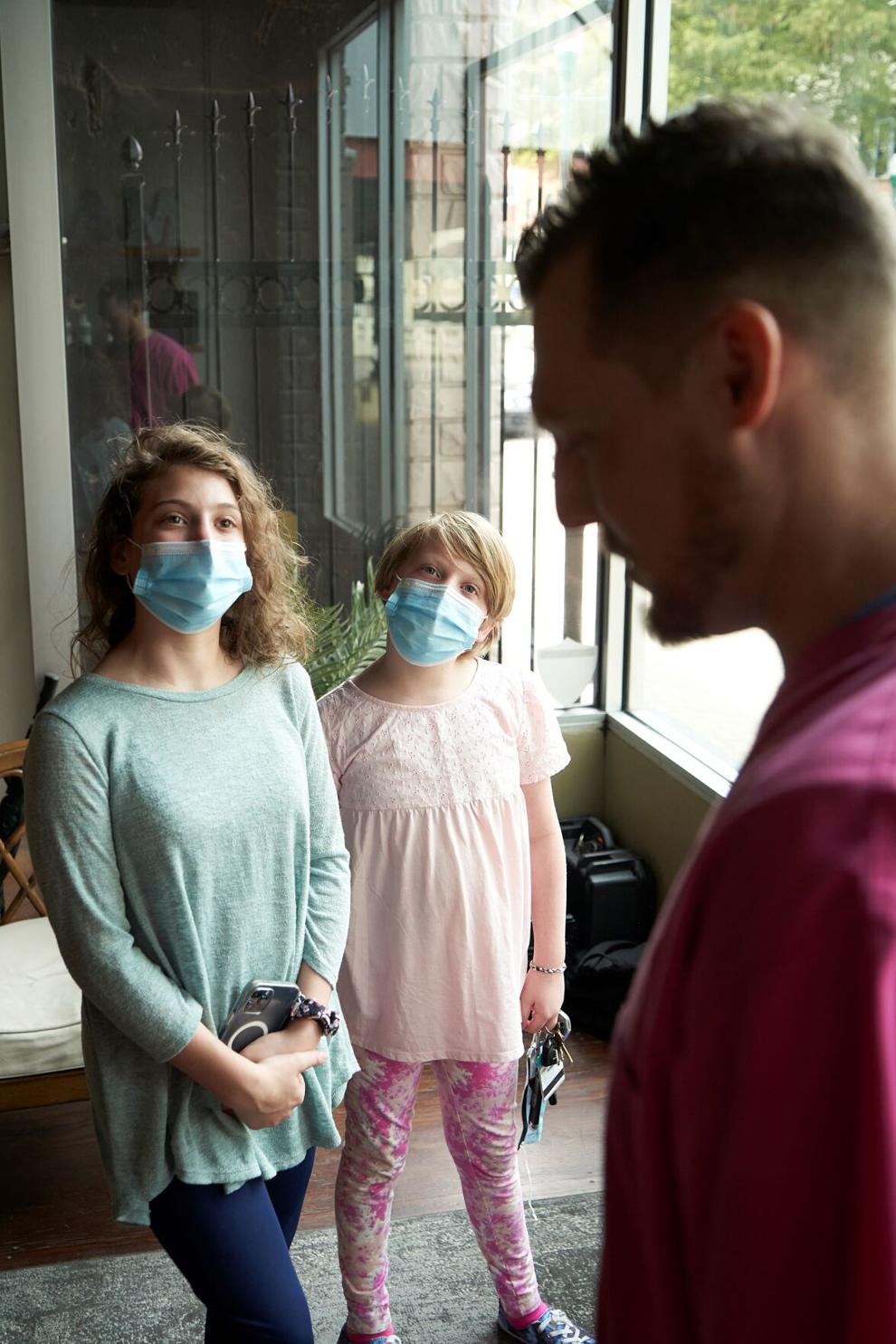 "In breast imaging, a lot of what we do is reassure people that everything is okay," he said. "We are here to do really good work to find breast cancer as early as possible, but most of the time, things are okay. The great part of the job is that we get to tell people good news a lot. I get to do that multiple times a day and it makes me happy every time."
Langheinz has also made it a mission to educate local women about the importance of early detection. He noted that all medical guidelines indicate women should begin having annual mammograms once they turn 40 years old. One in eight women in the United States will develop breast cancer at some point in their lives. However, multiple research studies from around the world have shown that a woman's chance of dying from breast cancer decreases by almost 30 percent if they start getting annual mammograms at 40.
"It's something that most people don't like to do and they feel like it is a hassle, but it's so much better to do the screening once a year because of the strong likelihood that it can prevent more serious problems," he said.
In order to receive a mammogram, a person must have a referral from either their primary care physician or gynecologist. A patient may ask for the referral during a visit or by contacting their physician.
Ochsner Lafayette Breast Center is located at 1448 South College Road. For more information or to schedule an appointment, call 337-571-1300 or visit https://ochsnerlg.org/services/breast-care.