On a recent morning, the sun was shining bright over The Blake at Lafayette, a sprawling community located between Kaliste Saloom and Verot School Roads. In the lobby, light jazz music played over the speakers. A resident received assistance from a front desk receptionist. Outside in the courtyard, others took a short walk.
The Blake has assisted living, independent living and memory care for up to 98 residents. Last month, it celebrated its fifth anniversary in Lafayette. Staff members created Broadway-style playbills to honor some of The Blake's longtime residents. A jazz band played and residents enjoyed a special anniversary meal.
"I think what distinguishes us is that we are more of a boutique-style community and we are also very family-oriented," said Monah Folse, executive director of The Blake at Lafayette. "It's more hands-on. It's about knowing people. It's like having lots of grandmothers and grandfathers."
At The Blake, Folse said the goal is to have residents participate in mental, physical and spiritual activities every day. They are encouraged to eat together in the dining hall to encourage socialization. There are exercise classes, including ones featuring yoga and relaxation breathing techniques. In addition, Folse said The Blake offers daily rosary sessions and regular Communion, plus transportation to weekend religious services.
"I always tell people that it's still about living," Folse said. "You can still do what you used to do in your everyday life, but it's a continuation of that. You can still have fun and participate in all of the activities you have always enjoyed."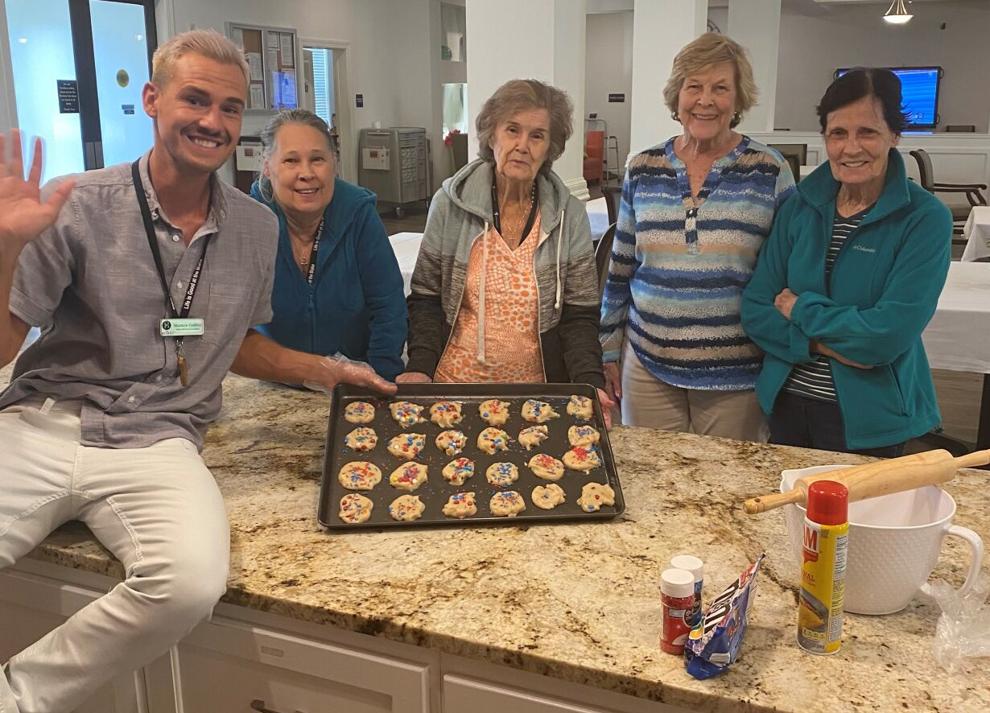 Folse said The Blake strives to create a balance between allowing residents to keep their independence while still ensuring they have the care they need in a vibrant and supportive atmosphere. Many residents still drive their own vehicles to run errands, visit family and friends or see their personal physicians. Staff members make contact with each resident at least three times a day and encourage socialization, but are careful to respect personal boundaries, especially as new residents adjust.
"It's all about having those relationships with the residents," Folse said. "It's about monitoring and respecting their needs. In the past, I wanted to make sure everybody was busy and doing things. I've learned to accept that some people are loners and just like things quiet. It's a balancing act that comes from communicating."
However, Folse said many family members are often stunned when a loved one becomes more outgoing after moving into The Blake. In one case, Folse told the daughter of a new resident that The Blake celebrates birthdays with music and dancing. The daughter said her mother wasn't a dancer. When the resident's birthday rolled around, Folse sent her daughter photos of her mother on the dance floor as the band played.
"A lot of people are flabbergasted when they see a loved one doing something like that," Folse said. "I don't think people know how lonely they may be until they come into a group of people and really begin to live again and call it their home."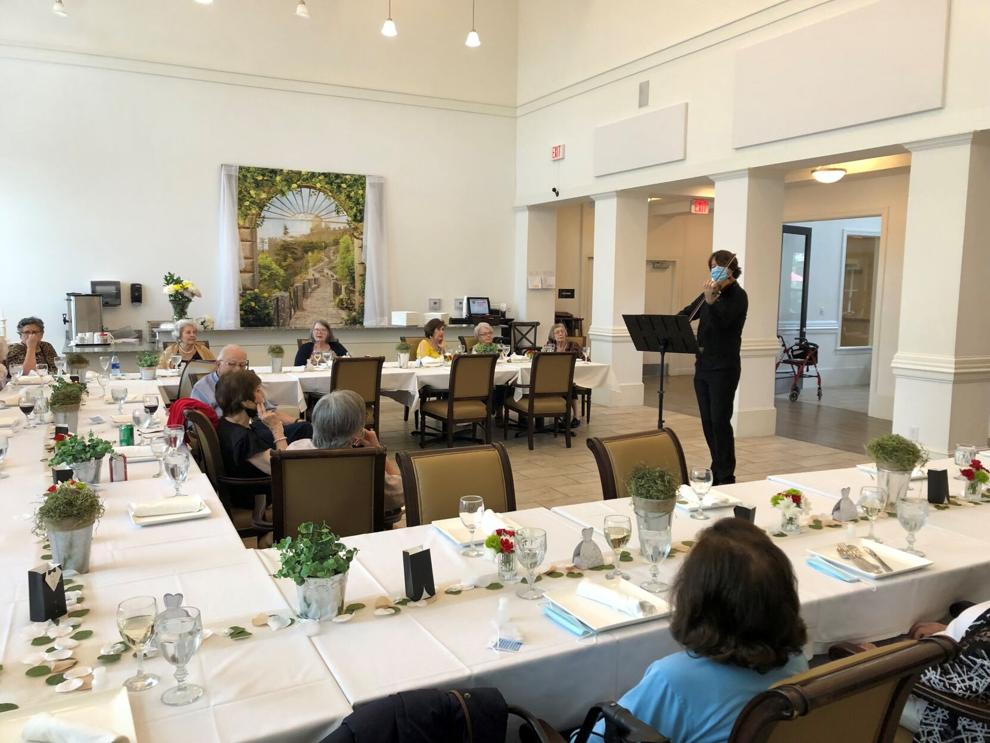 Looking to the future, Folse said The Blake is beginning to incorporate more technology into residents' lives for both entertainment and communication purposes. All residents have access to wi-fi, and most have computers, tablets or other devices. When new residents had to quarantine at the height of the COVID-19 pandemic, The Blake provided them Amazon Echo devices filled with downloads of their favorite shows, movies and music.
The Blake also has held classes for residents to show them how to use devices like smartphones and tablets. In one case, a resident discovered about 400 unread text messages and 500 missed calls and voicemails that she hadn't known how to access on her smartphone.
"We listened to one message and it was her brother singing happy birthday to her," Folse recalled. "It was an awesome moment. She kept saying she was so happy we showed her how to access those because she never would have heard it otherwise. The residents are really interested in learning more so they can communicate, so that's definitely something we are incorporating."
As of late August, Folse said The Blake had fewer than 10 apartments available and staff members were already fielding calls from families displaced by Hurricane Ida. The community will do as much as it can to accommodate or help families find appropriate care.
The Blake at Lafayette is located at 400 Polly Lane. For more information, call 337-993-8898 or visit www.blakeseniorliving.com/lafayette.