The virtual services offered by Eleanor Health are helping more Louisianans receive substance use disorder treatment amid the aftermath of Hurricane Ida and the COVID-19 pandemic.
Through video conferencing, residents anywhere in the state can use their computer, phone or tablet to receive individualized therapy without having to travel to a facility. That has made those treatments more accessible to people in rural areas or those who lack regular transportation.
"The virtual option has really enhanced people's ability to get the treatment they need because they can access it from anywhere," said Emily Alderson, a community recovery partner and peer support team member at Eleanor Health. "As part of their recovery, they have to attend a certain number of appointments so we can keep up with their progress. We've met with people in their living rooms or outside on their porch. I think this option makes it easier for them."
One New Orleans woman has been using Eleanor Health's virtual services since February, when she realized she needed help after becoming addicted to prescription pain medications. By receiving her treatment online, the woman said she has been able to continue working full-time and fulfilling her other responsibilities while receiving assistance.
"It definitely was a plus that I've been able to receive treatment without having to check myself into rehab and put my life on hold," she said. "I think that's something most people don't realize. A lot of people are functioning addicts with jobs, a nice house and a nice car. It just shows that anybody you meet could be struggling with addiction."
The New Orleanian said she believes the Eleanor Health treatment is working for her because it is personalized and uses a whole person approach.
"Everyone is very patient with me and very understanding," she said. "I never feel judged. I never feel like I'm being rushed or forced into anything I'm not ready for."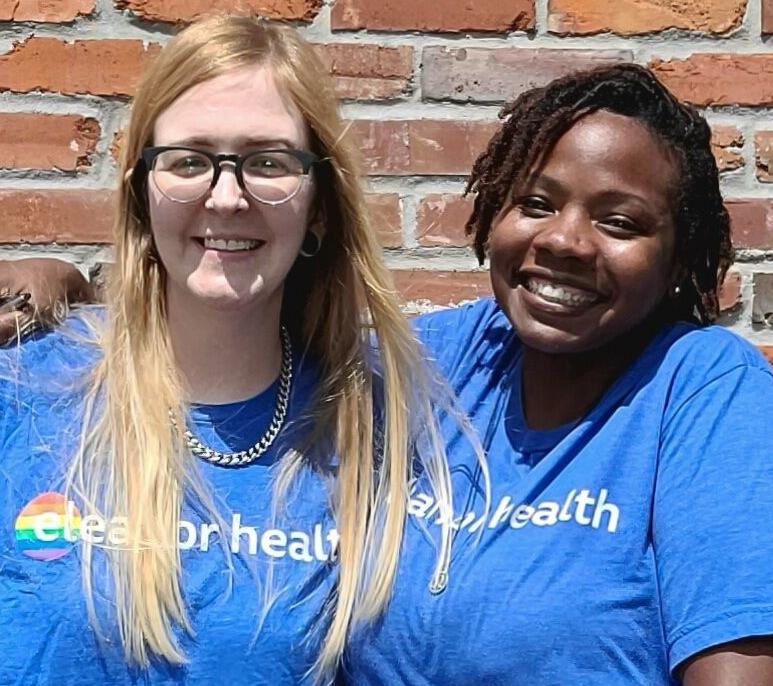 A Baton Rouge woman who is also an Eleanor Health member said that slow and steady approach is helping her overcome her addiction to benzodiazepines for the first time after five years of unsuccessful attempts. She added that the Eleanor Health team has been open-minded about the type of treatment that will work best for her and allows her to be involved in managing her own care.
"They are really good about letting the members have some sort of control about what to do next," she said. "I get to work with them to decide what to do next, whether it's time to push harder or slow down. For me, it makes all the difference in the world to feel like I have some sort of input."
Although the Baton Rouge woman has attended some in-person peer support sessions at Eleanor Health's location on O'Neal Lane, most of her treatment has taken place virtually, which she said has been extremely successful.
"I've tried stopping on my own, and it's too easy to want to throw in the towel and give up," she said. "I like the fact that I see someone from Eleanor once a week and they hold me accountable. It makes me hold myself accountable. They are my biggest cheerleaders. Their positive attitude has gone a long way to helping me in my recovery."
Alderson said one of the key philosophies at Eleanor Health is compassion, which people struggling with substance use disorder always need, but especially if they are dealing with other life challenges as well. When the pandemic upended most people's lives beginning in March 2020, some turned to substances to help them cope. A similar scenario is now playing out in parts of Louisiana affected by Hurricane Ida.
"It's because of the unknown and not knowing what to do next," said Raquel Gibson, an Eleanor Health member experience administrative specialist. "It's such a stressful situation for people and they are looking for ways to not think about it for a little while."
Alderson said some warning signs of a substance use disorder include neglecting personal relationships, health and other obligations.
"If you are neglecting basic things that allow you to function, I would say take a look at your substance consumption," she said. "If you are using a substance and it has become paramount to other things in your life, that's probably a sign that it is time to get some help."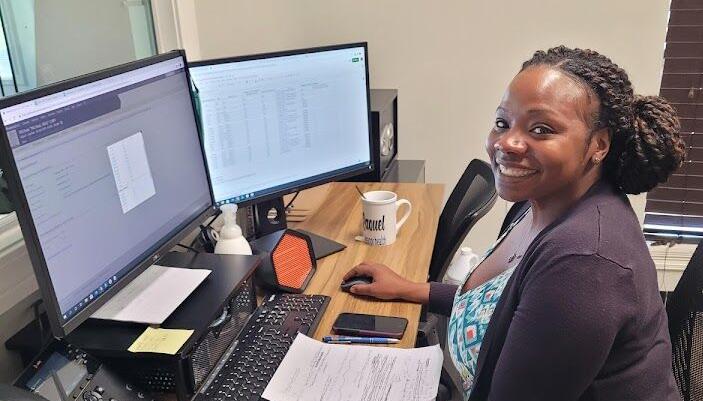 Although Eleanor Health does offer in-person appointments at its Baton Rouge office, Alderson said most people are opting for virtual services because of the convenience. Many Eleanor Health members will log on to their sessions early to ensure they have a strong connection and can troubleshoot any issues, which shows their dedication to their treatment.
"We do focus on the whole person and we know that people are more than their addiction," Gibson said. "There is no judgment. We want people to know that no matter what is going on in the world, we are here to help you."
Eleanor Health services include medication-assisted therapy, counseling, mental health treatment and more. They are designed for anyone age 16 and over who is struggling with or affected by substance use disorder. For more information, visit www.eleanorhealth.com, call 225-269-9646 or email gethelp@eleanorhealth.com.