A nationally recognized team that specializes in substance use disorder and mental health treatment, has landed in Baton Rouge. The new clinic will provide services locally and reach across the entire state of Louisiana with a virtual care platform.
"I believe when prospective members enroll in our care, they are ready to make a change in their life," said Julie Insyxiengmay, the Lead Clinician at the Baton Rouge location. "Eleanor Health offers an array of services that set us apart from other substance use treatment programs. Every member who enters our treatment for their substance use disorder has an opportunity to engage in different levels of care with our care team: Medication-assistance Provider, Registered Nurse, Therapist, Community Recovery Partner, and Member Experience Administrative Specialist. At Eleanor Health, we believe in the harm-reduction model that fully supports the community member's autonomy to their treatment."  Whole person care is a key pillar that allows the interdisciplinary care team to develop individualized treatment tailored to the community member's goals for their recovery. This approach promotes the best outcomes specifically for the members.
Eleanor Health officially opened its Baton Rouge location in February. This is Eleanor Health's first location in Louisiana. Other locations are in Massachusetts, New Jersey, North Carolina, Ohio and Washington.
The services at Eleanor Health include medication-assisted therapy, counseling, mental health treatment and more. They are designed for anyone age 16 and over who are struggling with or affected by substance use disorder. Everyone that enrolls in services are referred to as an Eleanor Health Community Member, because when you join their community, you are a member for life.
What sets Eleanor Health apart from other companies is the individual stigma-reduction approach that begins as soon as someone reaches out. Anybody can contact the staff on behalf of themselves or a loved one to begin the journey. This step usually begins with the Access Team.
"Our Access Team are people who are with Eleanor Health, not a third party or an automated system," said Tylynn Mayo, Growth Marketing Associate for Eleanor Health. "When someone contacts us, they are able to sit down and have a real conversation with someone on our team."
Wes Gonzales, Director of Operations for Eleanor Health, said those interpersonal connections are a key part of the philosophy of providing personalized care that treats all aspects of a person's health.
"We really believe in a whole-person approach," he said. "We see ourselves as a mental health medical home for our members. That involves coordinating with primary care providers and specialists to ensure the member's needs are being met across the board."
Insyxiengmay went on to say that the co-founders of Eleanor dove into many hours of research to adopt this new model. Past studies have shown that the treatment of a person's mental and emotional health is just as important as treating a physical addiction to a substance. Groundbreaking data we are currently compiling show the success of harm reduction with behavioral health treatment is the key to long term recovery. Harm reduction is a practical strategy to reduce the negative impact of drug use on the member and their support system. As the opioid crisis rises, it is imperative that the industry analyze where substance used programs have failed and adapt to more innovative practices.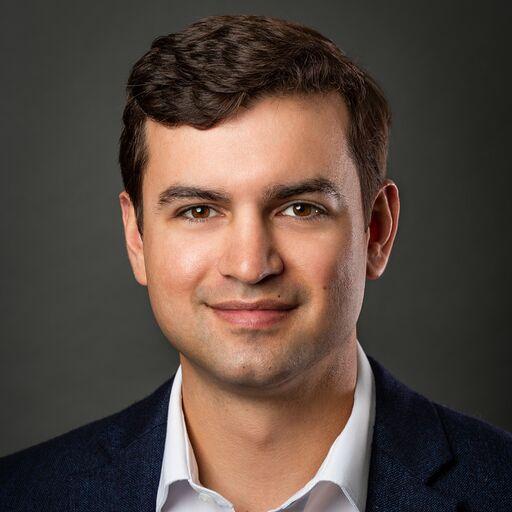 "We at Eleanor Health understand that mental health is deeply connected to substance use addiction; thus, we provide evidence-based practices to ensure that they understand their addiction process, engage in a harm reduction process, and learn to utilize coping skills and strategies to confidently sustain their recovery. Thus, our mission at Eleanor Health is to help people affected by addiction live amazing lives.
The Baton Rouge clinic is already providing care to Community Members that are using opioids and other substances. The members come from all backgrounds and all walks of life. To help them stay on track, Gonzales said all Eleanor Health services are offered on an outpatient basis, with flexible scheduling and virtual treatment available. We accept some major insurance plans such as Medicare, Medicaid and United Healthcare, as well as offer affordable payment plans. We want to give as many members as we can the opportunity to imagine a different life.
"The flexibility we offer allows our members to continue with their lives and take care of their responsibilities, but also get the care they need to help treat their substance use abuse disorder," he said. "They are able to receive medication-assisted treatment as well as services from in-house therapists, a Community Recovery Partner for peer support and a Nurse Care Manager for overall health. It's all about creating more positive interactions and reducing the stigma around substance use disorder. We want people to feel comfortable and accepted when they come to us."
The Eleanor Health Baton Rouge clinic is located at 3975 O'Neal Lane, Suite B. For more information, visit www.eleanorhealth.com, call 225-269-9646 or email gethelp@eleanorhealth.com.