An innovative, state-of-the-art learning environment at FranU is giving students an abundance of real-world experience to prepare them to treat all types of patients in a clinical setting.
The 4,000 square foot facility is known as the Simulated Environment Teaching Hospital, or SETH. Inside, FranU students from various disciplines work on sophisticated mannequins that are programmed to mimic a variety of health conditions. During the training, students may be asked to perform a wide range of tasks, including inserting IVs, delivering babies, administering medication, performing CPR and more.
"When our students are here, we engage them in a clinical scenario. It's active learning, which is different from a classroom and applying knowledge to test questions. This teaches students how to actively intervene in real-time," said Tabitha Jones-Thomas, the director of SETH. "If a patient is headed for cardiac arrest, students have to call the code and get all of the equipment they would use in a hospital. We are then able to observe how the students manage the situation."
After each simulation, students meet with professors for a debriefing to review what they did well and how they can improve. Depending on the situation, students sometimes run through a simulation multiple times, with no risk to any actual patients.
"The equipment is very sophisticated," Jones-Thomas said. "They can simulate breathing so students can listen to lung sounds and count respirations. They can check a pulse. With some mannequins, the pupils dilate. We have one that can give birth. All of them can have seizures. We program the computers to do what we need them to do, so the simulation can take many different routes."
Even if a simulation isn't going well, Jones-Thomas said professors let the scenario play out as a teaching exercise. For example, if a student properly identifies the reason for unstable blood pressure and administers the right medication, the simulated patient improves. But if the student mishandles the situation, the patient will continue to deteriorate.
"We don't want to stop the situation because we need the students to recognize what happens as a result of a correct intervention, as well as what happens when they don't recognize the problem or don't prioritize," Jones-Thomas explained. "Afterwards, we have a really rich discussion and walk through all of the steps to see what happened."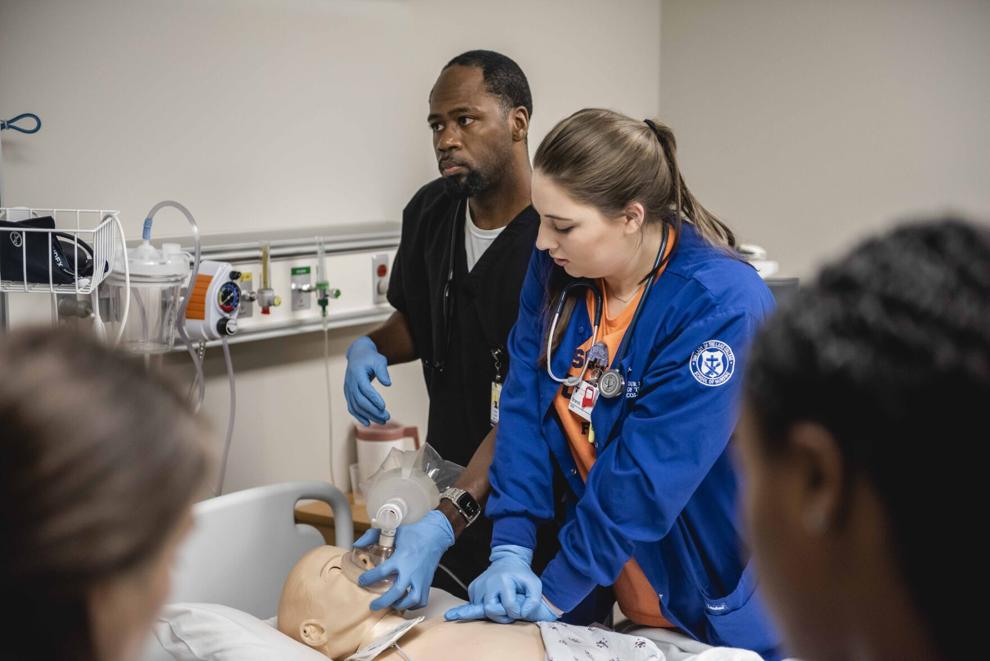 Currently, SETH is used for FranU students who are studying nursing, medical laboratory science, physical therapy, physician assistance, nutritional sciences, radiologic technology and respiratory therapy. Often, these students are working together on simulations, which Jones-Thomas said is an added benefit of SETH since they have to learn how to properly communicate with each other when treating patients.
"Even though we are all in health care, sometimes different disciplines have their own jargon or ways they do things and it can be hard to communicate," she said. "By engaging students in the scenario, they are learning to work together, work as a team, identify the common goal and learn how to be a patient advocate."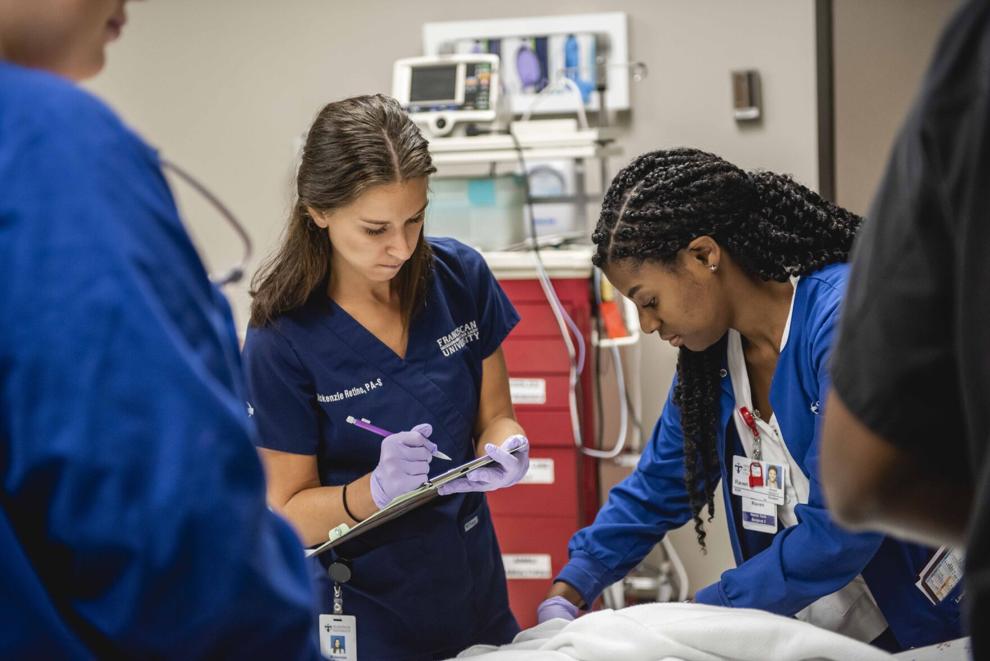 The SETH simulations are a supplement to a FranU student's regular coursework. It is optional for some undergraduate programs, but required for others. Most graduate students also train in SETH as part of their studies.
Jones-Thomas said the student feedback has been positive. In fact, one FranU student who participated in a birthing simulation at SETH later did a clinical rotation at a Baton Rouge hospital. She said her SETH experience made her calm and confident when she had to assist a woman in labor until other health care professionals could arrive.
"My philosophy is that nobody's family member should have to suffer at the expense of someone's learning curve," Jones-Thomas said. "That's the value of being able to incorporate simulation into a curriculum. Everything in the scenario makes it feel like a true experience."
For more information on SETH at FranU, visit https://franu.edu/academics/engaged-learning/seth.