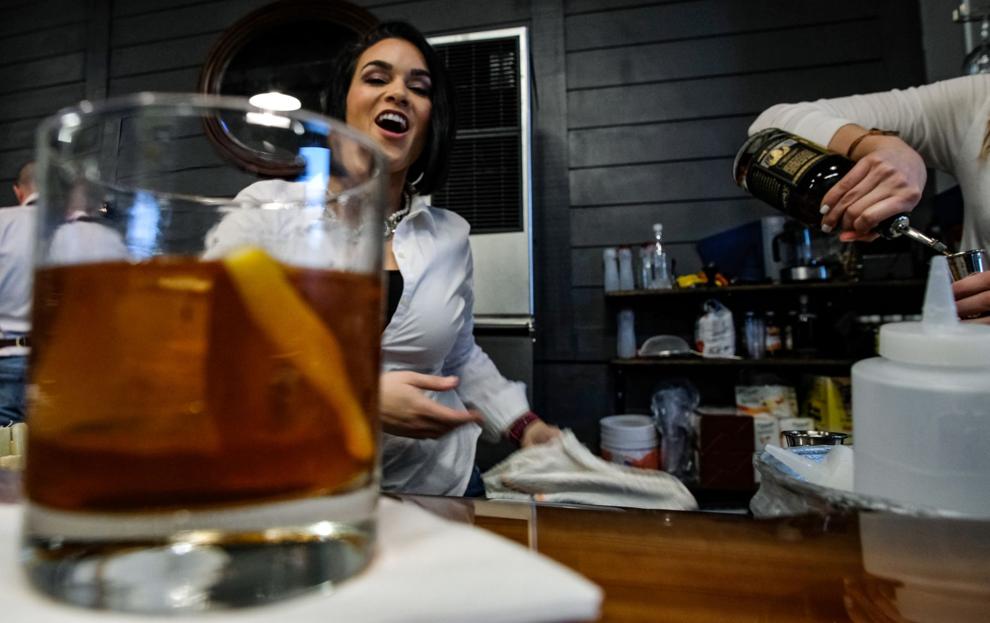 When Andrew Soltau wants to make a cocktail, he doesn't just pour some ingredients into a glass. A lot of care and thought goes into each one, plus a little trial and error.
At Sugarfield Spirits, which Soltau opened earlier this year with his brother Thomas, a tasting room features a wide array of cocktails on both original and seasonal menus.
"Our cocktail list is really based on what we want our spirits to do," Andrew said. "Our original menu is pretty classical, while our seasonal menu is where we get a little funky and creative."
So far, the top-selling cocktail at Sugarfield Spirits has been the old-fashioned. Here, it is made with Sugarfield Spirits' own bourbon, bitters and an orange twist.
"It takes the bourbon and just takes it to another level," Andrew said. "It introduces flavor that really makes it punch."
The seasonal menu features a riff on it – an old-fashioned made with rum instead of bourbon.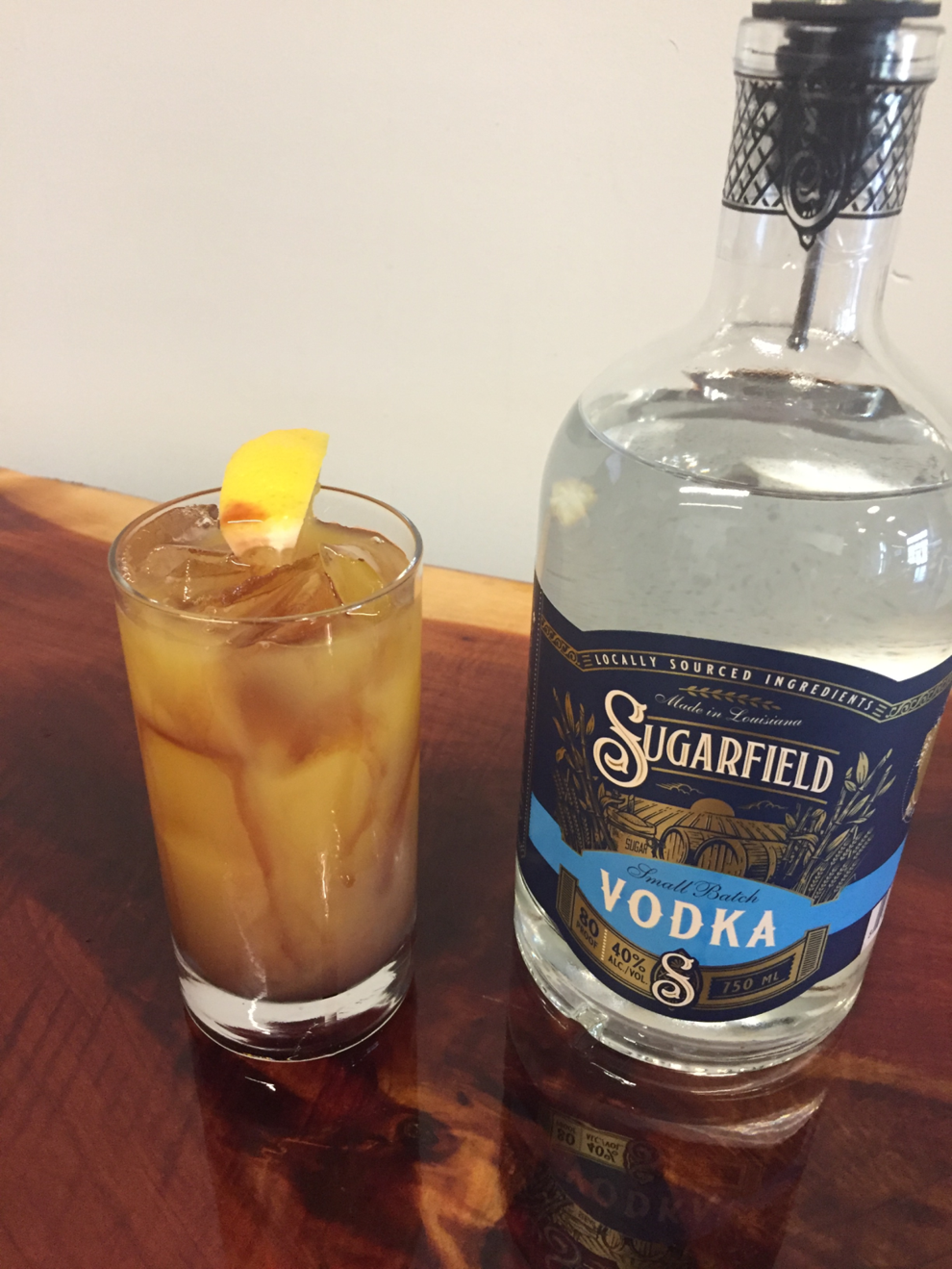 "My wife is kind of my guinea pig, and her favorite drink is an old-fashioned," Andrew said. "Not only to do we go out and explore bars and see what other people are doing, we experiment a lot. I'm constantly making drinks and trying different flavors. As we're out exploring different places and trying different things, we're kind of taking something from here and there. My wife is really good about telling me if it's a good drink or not."
Another signature cocktail on the Sugarfield original menu is the rum and cola, named the Fleur de Libre in honor of the fleur de lis and Cuba Libre cocktail. At Sugarfield, the cocktail is made with a cane juice-based rum and Mexican cola made with cane sugar rather than corn syrup.
"We were very pleasantly surprised with how well the rum went with the cola," Andrew said. "It just marries really well."
Although many people think of daiquiris as frozen drinks served in disposable cups and made with a lower-quality rum, that is not the case at Sugarfield. Customers can choose Sugarfield's white rum or cane juice rum, and most people start using the white rum. A bit of lime juice and simple syrup is added to make the cocktail.
"A daiquiri is really a beautiful little cocktail," Andrew said. "It's simple, but it's really classic and beautiful, and it's delicious when done correctly."
For those looking for a different daiquiri flavor, the cane juice rum is a great alternative.
"It's not for everybody, because it does have a very unique flavor to it," Andrew said. "Some people aren't ready for that kind of earthiness in their rum, but a lot of people acquire a taste for it. I really enjoy it. I always think the more flavor, the better."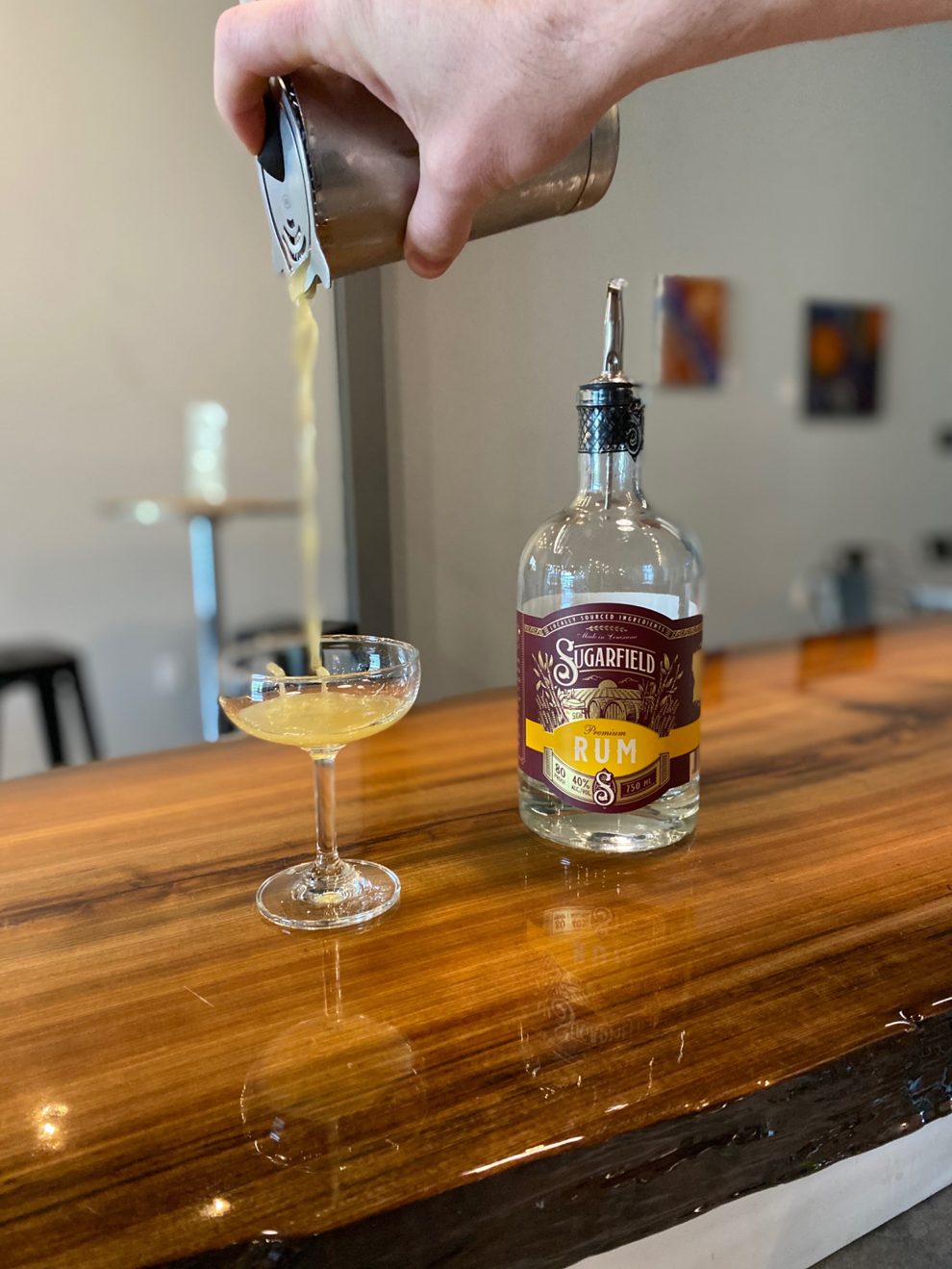 One highlight of Sugarfield's seasonal menu is the Honey Badger, made with bourbon, lemon juice and a honey simple syrup. Andrew said it strikes a balance between sweet and savory, making it appealing to people of all tastes. It can also be made in larger batches, making it well-suited for larger gatherings.
It has a special meaning for Andrew, as well.
"This is the cocktail my wife and I had at our wedding," he said. "This was from the first time I had ever gone out and did research for a cocktail. It harkens back to the infancy of building a menu. My wife and I really experimented. We wanted something delicious that showed our personalities. Now, when we have a cocktail party in the house, this is something we serve."
Also on the seasonal menu is a riff on a Manhattan. While traditional Manhattans often use vermouth as a main ingredient, the one at Sugarfield incorporates their own coffee liqueur instead, since vermouth is not currently made in-house. The cocktail also includes bourbon, orange bitters and an Amarena cherry.
The idea actually came from one of Sugarfield's regular customers.
"You always have to keep an open mind," Andrew said. "Typically, coffee and bourbon are not spirits you combine, but I started playing with it and adding bitters to give it that extra flavor. The coffee kind of comes on the back end. The sweetness really mellows everything out. It's a great cocktail that really brings out the flavor of both the bourbon and the coffee liqueur."
While Andrew puts a lot of thought into the taste of the cocktails, he also never forgets the importance of presentation.
"If it doesn't look pretty, it doesn't work," he said. "It has to be appealing to your taste and your eye. One of the major things we do is use big chunks of ice, which serve a dual purpose. It looks really cool, for one thing. And also, the less ice surface that you have, the less water you have in your drink. You never want to water down your spirit."
The Sugarfield Spirits tasting room is open from 1 p.m. to 9 p.m. Thursdays through Sundays. The business is located at 481 West Eastbank, Gonzales. For more information, visit sugarfieldspiritsla.com.