"Everyone fell in love with Bryce from the moment they met him … he would light up a room. He was very loving, he had the biggest heart of anybody I knew, and I think toward the end, that's what killed him. He was so disappointed in himself. It was eating him alive. One night, he came to me crying, asking, 'Why can't I stop this?  I just don't understand, I don't wanna be like this.' But it was just so much bigger than him."
April Gomez, 49, reflects on her son's life with an indescribable sadness in her voice.
Saying his name brings her to tears – but it wasn't always this way.
From the outside, this family lived a picture-perfect existence.
With wonderful children and a beautiful home in an upper middle-class neighborhood, April and her husband, Lewis, were living the American Dream.
But over time, life became a terrifying nightmare from which they couldn't escape.
Less than two years ago, Bryce died from a heroin overdose. He was 21 years old.
And left in the hellish aftermath is a grieving mother, determined to break the stigma surrounding addiction.
Because never, in a million years, did she think that it would destroy her world.
Bryce's beginnings
April and her husband settled in Plaquemine, Louisiana, and shortly after getting married, decided to expand their family.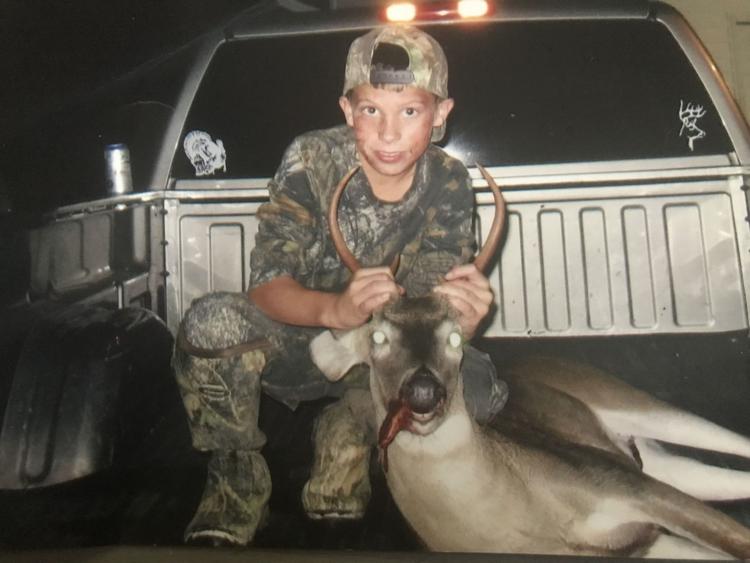 Bryce, his half-brother, Les, and sister, Ashlyn, shared very special bonds. 
"Family was always important to him," April says of her son. "He loved to be around people, and he loved the outdoors, especially fishing and hunting. He and I would watch movies together, go eat, and we loved shopping. Life was great."
When Bryce was in fourth grade, he was diagnosed with attention deficit hyperactivity disorder (ADHD). Bryce was put on medication, and the situation was manageable – until high school, when April first realized that something wasn't right.
"I found out that he had started smoking marijuana," she recalls. "And he was getting in trouble for little things. Then, he was caught in the bathroom snorting his ADHD medicine … and at that point, I freaked out."
 April sent Bryce to rehab – but the situation continued to deteriorate.
 "I knew he was dabbling with alcohol," April says, "and after that, I suspected that a friend had introduced him to opioids. But I wasn't aware of it until things got out of hand."
April discovered that Bryce was abusing Roxycodone and Oxyontin, two very strong narcotic painkillers. She then sent him back to treatment.
"I was so scared," she says. "I raised him right, he went to Catholic school and church, and he knew the dangers of drugs. I just don't know what went wrong. All I knew was that I wanted him to graduate high school. I enrolled him in a six-month program for him to get his GED. I said, 'If you graduate, I will buy you a truck.' Of course, Bryce was spoiled, and I enabled him, but I didn't understand the disease. I couldn't understand why he couldn't stop until the end."
Hell and heroin
Once Bryce earned his GED, the addiction continued to fuel itself, despite his desire to stop. He was snorting cocaine, abusing opioids, smoking marijuana and continuing to get in trouble.
In 2015, April learned her son was hooked on heroin – and life was never the same.
"An ex-girlfriend came to me," she says. "I couldn't believe it. I always thought of heroin like, 'My God, that's so strong, you would know, right?' She told me he was shooting up, and I didn't believe her. I didn't even know they had heroin in Louisiana. I thought that was something that happened in big cities, to 'junkies' on the street. I never dreamed there was heroin in this little, small town … or that it could happen to my son."
RELATED: Teen comes clean on struggle with painkillers after cancer
Later that year, Bryce got his first DWI after shooting heroin and falling asleep at a red light. His foot was still on the brake when cops arrived.
"I thought he was just drinking," April recalls through tears. "He called me to pick him up from the East Baton Rouge Parish Prison. When he walked out, he was like someone I had never seen before. He was being very ugly and demanding, and I was thinking, 'What is wrong with him?' There was another lady, a stranger, bonding her son out, too. She turned around, hugged me, and said, 'Baby, your son's not just drinking' … she knew."
Shortly thereafter, Bryce came clean to his mother, confirming her greatest fear.
"He told me about his first time," April says. "He said a friend asked him to shoot up heroin. He kept telling him no but gave in. He said to me, 'Mama, it was the best feeling in the world … and if I could take that day back, I would.' But once he did it, he couldn't turn back. I think he knew it was a nail in his coffin."
Sobbing on his mother's chest, Bryce admitted stealing, lying and losing all control to the devil that was heroin.
"He was crying like a baby," April recalls. "He told me he couldn't believe the things he had done."
Bryce spent five days at the Baton Rouge Behavioral Center before going to a 28-day rehab program.
But once he was home, the vicious cycle continued.
RELATED: From lawyer to meth lab, man's double life nearly killed him
"He would come back to the house and it would start all over," April explains. "He would be good for a little while and then the nightmare would begin again."
She tried everything to save her son, from doctors and addictionologists, to Suboxone and Vivitrol - drugs used to treat opioid dependence and relapse.
But the disease was just too powerful.
"Once I realized this," April explains, "I had to educate myself. And then I started to understand it a lot more. But no matter how much you learn, you get to the point where you just don't know what to do."
Bryce went to treatment six times.
He suffered at least a dozen relapses.
His life was saved countless times with naloxone, a drug used to reverse the effects of opioids in emergency situations.
And through it all, April never stopped fighting to get her son back.
A Christmas nightmare
It was Dec. 23, 2016, and the Gomez family was eager to spend a peaceful Christmas together.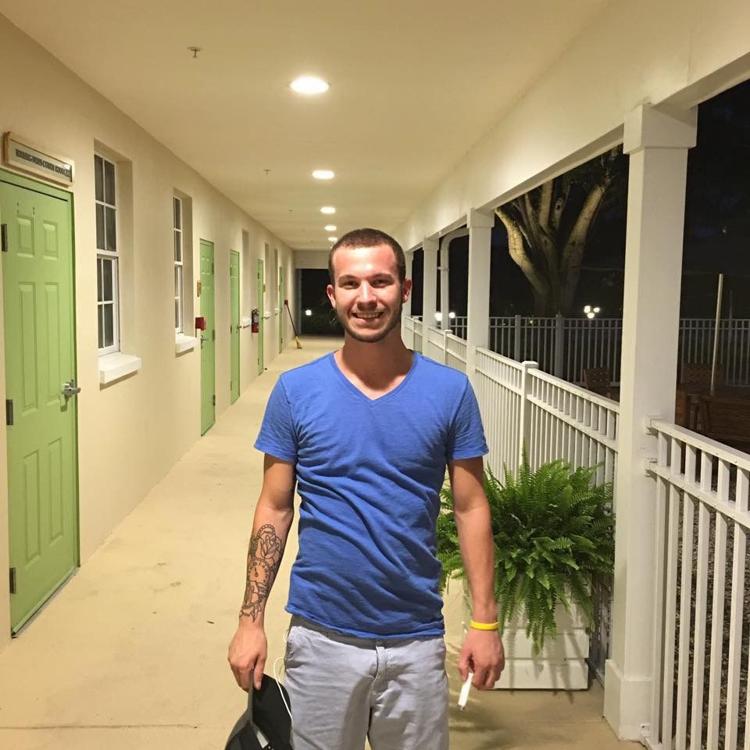 "We had opened presents," April recalls, "and we were hopeful, once again, because Bryce had just gotten out of rehab in November. He told his sister he wanted to get something to eat, and he wound up meeting his heroin dealer at a drug store. They came home, he went in the bathroom, and I was in the kitchen getting dinner ready. He was taking a while in there, so I went and knocked on the door. He told me he was fine."
But he wasn't.
"My husband started screaming," April says. "Bryce was laying on his bed, with his eyes rolled back, and he was turning blue. I was kneeling by his head, my husband was doing CPR, and I told my daughter to call 911. The operator wanted to know what was wrong, and that's when I had to say it: your brother is having a heroin overdose."
Bryce's father was able to revive him before paramedics arrived.
"He was hugging his sister," April says. " 'I'm sorry, sis,' he said.  'I'm sorry, I promise it's never gonna happen again.' But he couldn't … he just couldn't stop."
RELATED: My mother, the addict: How this brilliant woman lost her way
Bryce's final moments
In May 2017, April and her husband split up. Bryce's addiction caused constant arguments and ultimately destroyed their relationship.
"We placed blame on each other," she says, "and it ended up tearing us apart. I could never choose between my husband and my child.  I tried to educate him, get him to watch videos, so he could understand why Bryce couldn't stop. I was consumed with my son. I would watch the alarm system, wait for a call, and it got to that point where you never knew what was going to happen next … until I finally got that call that he was gone."
On Sept. 6, 2017, Bryce died.  He was found alone in his father's truck.
"The day before, he called me and asked me for $40," April says while crying. "He said he needed cigarettes and gas. I told him no, that I would buy him cigarettes and gas, but I wouldn't give him money. He said, 'OK, mama … I love you.' And that's the last time I talked to him."
April stresses the importance of understanding addiction as a disease – and if Bryce's story can save just one life, she says, his death won't have been in vain.
"It could happen to anyone," she explains. "You would never have thought of my son as a heroin addict. That's what I thought – that it only happens to certain people. People were judging not only him, but me, like I must have been a terrible parent. It was embarrassing and painful …  but I've talked to women all over – wealthy, normal moms – and they are going through the exact same thing. The stories were always the same. This is what addiction does to a person. No matter how they're raised or where they come from. The stigma hurts the most, and I think that's why people are reluctant to get treatment. At the end, I didn't care what people said anymore - I just wanted to save his life. I don't wish this on anyone … When you lose a child, it changes you completely."
Bryce Gomez Memorial Fund
April has set up the Bryce Gomez Memorial Fund for the sole purpose of helping those suffering from addiction.  All money donated will be used for either partial or full scholarships, depending on individual circumstances, to send individuals to a recovery program in Bryce's memory. Donations can be made to account #310481 at any Pelican State Credit Union or on Facebook by searching "Bryce Gomez Memorial Fund."
Prescription for prevention
According to 2016 national data, Louisiana was one of the top six states in the nation for number of opioid prescriptions written.
The team at Blue Cross and Blue Shield of Louisiana (Blue Cross), in conjunction with the Baton Rouge Health District, recognized the need for education and awareness and devised a plan to combat the crisis.
Part of this strategy involves removing the stigma surrounding addiction and understanding that it's a brain-altering illness.
Dr. Sarah Hamauei, board-certified addictionologist and consultant for Healthy Blue, urges people to understand, however, that just because addiction is a disease doesn't mean it's a free pass.
"That's not the case," she stresses. "We can't help someone get better if we can't quantify what is wrong and find ways to effectively treat it.  We have learned that addiction causes measurable changes in the brain.  Treatment involves many medical aspects as well as behavioral modification so that part of recovery is accountability, in all aspects. Calling addiction a disease doesn't minimize this, it only helps us measure the extent of disease and treatment effectiveness."
 To learn more about the work that Blue Cross and Blue Shield of Louisiana is doing to fight the opioid epidemic and for information on safer pain care, visit www.bcbsla.com/saferpaincare. 
The Baton Rouge Health District is a coalition of patient-focused, innovative healthcare organizations committed the vision of a world-class, high-performing health destination at the heart of a healthy and vibrant community. The district promotes collaboration among healthcare providers, government officials, payors, higher education institutions and others to implement a master plan that will enhance healthcare and economic development in Baton Rouge. For more information about the Baton Rouge Health District, visit www.brhealthdistrict.com.
Blue Cross and Blue Shield of Louisiana is an independent licensee of the Blue Cross and Blue Shield Association and incorporated as Louisiana Health Service & Indemnity Company.