It's a typical Saturday afternoon for Alexis Withers, 18.
Four younger siblings play in the background as she gets ready for her shift at Walk-On's Bistreaux and Bar in Zachary.
Her mother, Christina Dunaway, tries to rest while fighting a stomach bug, so the house is a little more hectic than usual.
But Alexis is known to find calmness in chaotic situations — especially after the storm she's survived.
16 and cancer
This teenager was forced to grow up very quickly.
During her sophomore year at Zachary High School, doctors discovered a 7.5-lb. tumor attached to her right ovary and fallopian tube.
In January 2017, at just 16 years old, she was diagnosed with ovarian cancer.
Alexis underwent a radical surgery at the Children's Hospital of New Orleans to remove the mass, along with her affected reproductive organs.
Shortly thereafter, doctors found that the cancer had spread to her abdomen and liver, requiring a grueling regimen of chemotherapy and radiation.
It was a whirlwind of events that nobody could have predicted. What started as simple stomach pain turned Alexis' world upside down — but through it all, her incredible strength prevailed.
After all, she has major goals for the future and has always kept her eye on the prize.
Alexis plans to attend Baton Rouge Community College next year before transferring to Southeastern Louisiana University, where she wants to study medicine.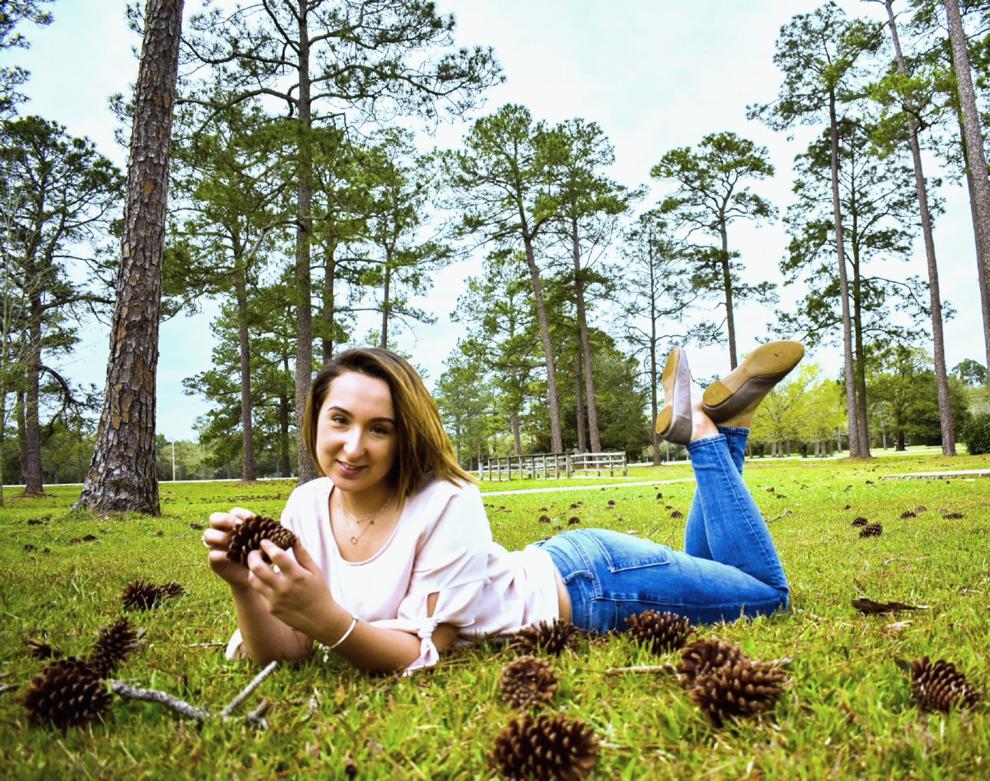 "I want to be a gynecologist," she says. "Because of everything I have been through. Listening to your body and raising awareness are so important. And not just when it comes to cancer."
Although Alexis has been quite vocal about her battle, one aspect she's kept private is her struggle with prescription opioids. Throughout the course of her treatment, she was on a regimen of several drugs, including the painkiller oxycodone, to help combat debilitating side effects associated with surgery and chemotherapy.
Because of the havoc that cancer wreaks on the body, doctors have greater leniency when prescribing opioids to treat pain.
As a patient, Alexis understands the purpose that these drugs serve.
But as a teenager, she warns of the aftermath that can be more destructive than the symptoms they were intended to treat.
'If I kept giving into it, I saw myself not being able to stop'
"I had never taken a pain pill before," Alexis says. "When I had my surgery, they started giving me the oxycodone … and when I started chemo, they prescribed it again for the pain and nausea. For nine months, I was taking multiple pills throughout the day. I understood why they were prescribing it, but it got to the point where I was so knocked out, I didn't even want to get up to take a shower."
Last fall, Alexis decided that she was done taking oxycodone — but stopping came with horrific withdrawal side effects that she never saw coming.
"When I would skip a dose," she explains, "I felt like I was dying. If I didn't take the medicine, I had anxiety, I was jittery, and it was horrible. But if I kept giving into it, I saw myself not being able to stop … and I didn't want to be dependent on something for the rest of my life that was meant to treat cancer when I was 16. It was a nightmare … but I was finally able to stop the pills."
Alexis has been opioid-free since last fall.
Her mother, Christina, looks back on the darkest hours with a great appreciation for her daughter's resolve.
"Alexis made the decision that she wasn't going to be dependent on anything when it came to medication, and I knew she meant it," says Christina, a Mary Kay consultant and FirstFitness Nutrition distributor. "She has always wanted to have control over her own life. She remained in control through cancer, never let anything get her down, and fought so hard. Her strength literally amazes me. When she realized her body had become addicted to the medicine, she took control again, as hard as that was … and I couldn't be prouder."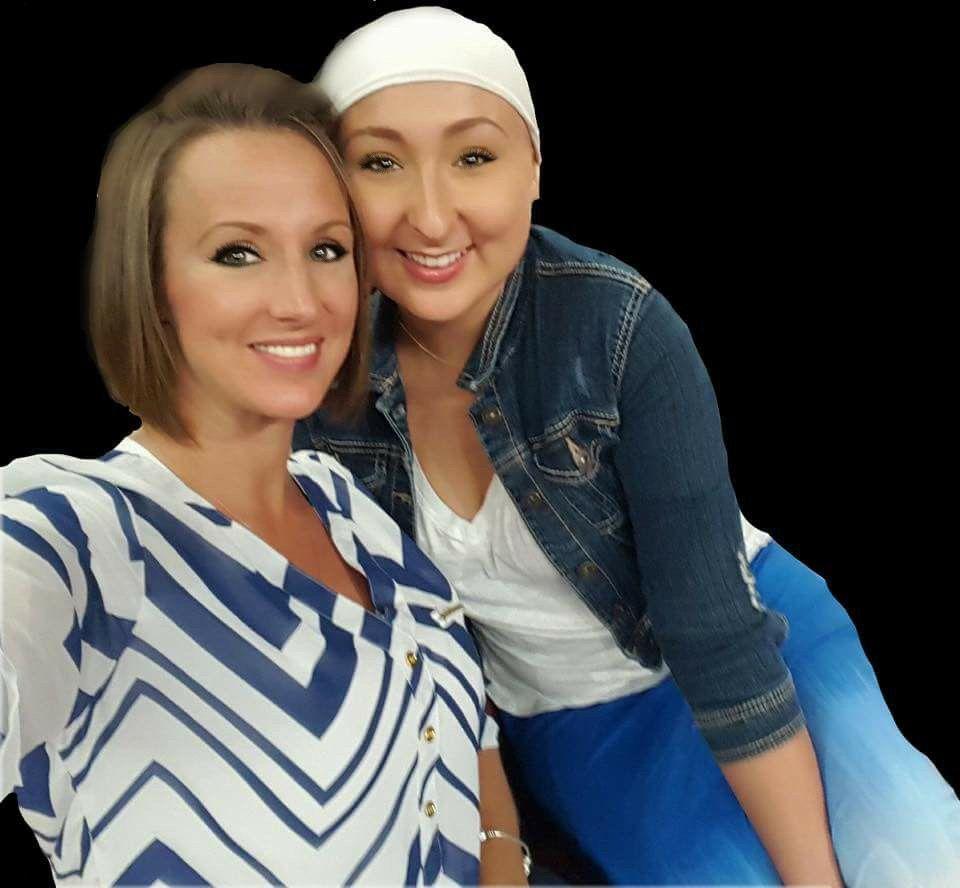 'It's a very scary thing'
According to the National Institute on Drug Abuse, there were 346 opioid-related overdose deaths­­­ in Louisiana in 2016. Alexis is aware of the statistics — and as a high school student, the reality hits hard.
"I see it all the time as a teen," she says. "There are kids in school who brag about trying pain pills … and I think to myself that it's not cool, I have been on the other side of things, where I had no choice but to take them because cancer was ripping my body apart. I never go out and party, and I don't glamorize drugs … I hated taking those pills, but my body depended on them so much. I can totally understand how people can get addicted. It's a very scary thing."
Alexis looks to the future of her generation, and how, if awareness isn't raised, the opioid epidemic can have a detrimental impact.
"What happens when it really leaks to the high school students and the middle school students and those lives get ruined?" she asks. "Where are all the future doctors going to be, the therapists, and the people who we need to help save our lives? The only way I can think to stop this is to raise awareness before it's too late. When are they really going to start teaching about opioids in school? We have sex education, but where's the opioid education?"
'We were playing with a tiger by the tail'
According to 2016 national data, Louisiana was one of the top six states in the nation for number of opioid prescriptions written.
The team at Blue Cross and Blue Shield of Louisiana (Blue Cross), in conjunction with the Baton Rouge Health District, recognized the need for education and awareness and devised a plan to combat the crisis.
"It's scary when you see the numbers," says Dr. Deirdre Barfield, senior medical director for Blue Cross. "We were playing with a tiger by the tail. I don't think the medical community initially realized what was happening with opioids when the data first came out, that there is a price for everything … that these medicines aren't without consequences."
Dr. Barfield has been working alongside Brice Mohundro, clinical pharmacist for Blue Cross, on ways to combat opioid misuse by providing the proper tools to providers and patients so they are educated at the forefront.
"We wanted to make sure the right folks were having the right access," Barfield explains. "We found that some people were visiting several ERs in a short period of time to get prescriptions, and it's all been very eye-opening. We are learning more about these drugs and learning that they actually change the brain. Through this opioid work, I have a much greater appreciation of addiction as a disease."
Alexis echoes the same sentiment.
"I took the drugs because I had cancer, but I knew that if I didn't get off them when I did, it would lead to more and more," she explains. "My body was addicted. I saw it happening, and that's why I had to stop. I didn't want medicine that was made to save my life to ruin my life."
To learn more about the work that Blue Cross and Blue Shield of Louisiana is doing to fight the opioid epidemic and for information on safer pain care, visit https://www.bcbsla.com/saferpaincare. 
The Baton Rouge Health District is a coalition of patient-focused, innovative health care organizations committed to the vision of a world-class, high-performing health destination at the heart of a healthy and vibrant community. The district promotes collaboration among health care providers, government officials, payors, higher education institutions and others to implement a master plan that will enhance health care and economic development in Baton Rouge. For more information about the Baton Rouge Health District go to www.brhealthdistrict.com.
Blue Cross and Blue Shield of Louisiana is an independent licensee of the Blue Cross and Blue Shield Association and incorporated as Louisiana Health Service & Indemnity Company.