It's a Thursday afternoon, and Lewis Blanche answers the phone with urgency in his voice.
"I'm at the hospital," he says. "Someone overdosed on (the powerful opioid) Fentanyl, and I'm trying to get him into my detox facility. I'll have to call you back."
For Lewis, every-day life centers around the dark world of drug addiction.
As a partner at the Detox Center of Louisiana and owner of three sober living homes, he's faced with life-and-death situations around the clock.
But he hasn't always been on that end of the spectrum.
For years, Lewis battled a near-fatal drug addiction.
From prescription opioids to methamphetamine and heroin, he's been to hell and back battling the beasts.
Today, he comes clean on the years that could have killed him – and the incredible comeback that almost didn't happen.
Heroin and humble beginnings
Lewis, 47, started his life in New Orleans with his mother, father and older brother, Frederick.
From the outside, life seemed picture-perfect.
"My parents met at LSU," he says. "They got married when my dad was in law school and my mother was at Tulane."
When Lewis was just 1, however, life changed instantaneously.
"My mom caught my dad in the bathroom shooting up heroin," he says. "She packed me and my brother up, and we moved to Maryland to be with her side of the family."
Lewis recalls his "idyllic childhood" on the East Coast.
"My grandpa was the town surgeon," he explains. "He was this fabled country doctor who carried a black bag, gave away his services, and always brought me on house calls. I was this red-haired, freckle-faced kid, and he always said, 'You are the best medicine I could bring these people because you make them happy.' "
Lewis and his family lived a quiet life on the water, reveling in the normalcy that was threatened back in New Orleans.
"My father figure was my grandfather," Lewis explains. "It was extremely good for us to have a wonderful role model, such a giving and caring person as an example. My early exposure to seeing my grandpa give and serve, it really inspired me to do the same … seeing him do that made it easy and natural."
Scary downward spiral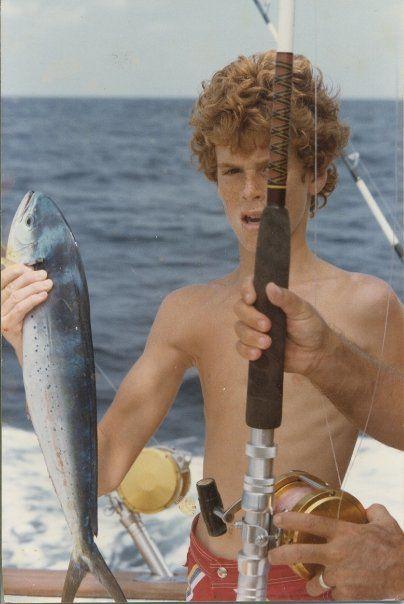 As a young teenager, Lewis got reacquainted with his biological father, spending summers with him in Baton Rouge.
During that time, he started smoking marijuana, receiving it as an "allowance" from his dad and stepmom.
By the time Lewis started high school, his mother had moved back to New Orleans, but he chose to stay with his father.
The marijuana use continued – but it wasn't until a car wreck in college that Lewis really started to crash.
After the accident, he was prescribed the opioid painkiller Lortab.
Immediately, Lewis was hooked.
"I loved the feeling," he says. "It was cleaner than alcohol, and the numbing effect was great. I didn't feel like the tall, skinny, freckle-faced redhead anymore. What I learned with those prescriptions was that it was easy to escape and still function … they became that type of crutch and shield."
For the next several years Lewis continued to score opioids sporadically, visiting doctors and claiming injury when, in fact, he was just fine.
"I remember it being so gross to lie to a doctor," he explains. "For me to go in and fake an injury or back pain, it was like, 'wow, this is so cruddy to do for drugs.' "
But that was just the start of Lewis' scary downward spiral.
A vicious cycle with no escape
In 1991, Lewis moved to Colorado - and heroin took control of his life.
From there, he became somewhat of a wanderer, traveling through Mexico, where a drug dealer robbed him of all his possessions, and landing in Guatemala, which spawned a business idea.
"I wound up coming back to New Orleans," Lewis explains, "and opening a Guatemalan shop on Magazine Street, called Lake Atitlan. I had beautiful flowing hammocks outside, and it was a great community."
RELATED: Teen comes clean on struggle with painkillers after cancer
Unfortunately, though, things took a dark turn.
Lewis was arrested in Baton Rouge with 33 pounds of marijuana – but what seemed like a curse turned into a short-lived blessing.
"I got put on supervised probation," Lewis recalls. "Then I went to rehab and went back to school at LSU. I wanted to get good grades, I wasn't getting in trouble, I had a normal girlfriend, and I got into law school."
But once he graduated, life's pressures caused him to fall back into bad ways.
"I decided to open my own firm," he explains. "Things went well at first, and it was easy to get clients with my dad being a lawyer. But the pressure to be right, to run a law practice … that made me start dabbling with opioids again. This time it was Oxycontin. I was buying prescriptions from people who were selling them."
In 2004, Lewis got a DWI, and the following year, he was put on inactive disability status after surrendering his law license due to addiction.
Then, Lewis says, he was "off to the races."
From 2005 to 2010, he experienced the darkest years of his life and couldn't escape from the death grip of drugs.
His addiction was just too powerful.
The day that changed everything
In 2009, Lewis almost died from a methamphetamine explosion while making the drug. He spent one month in a medically induced coma and was loaded up with painkillers.
"I had all the opioids you could imagine," he says. "I was prescribed everything I could have ever wanted."
Fast forward to March 4, 2010, which Lewis calls the most important day of his life.
"I was living out of my car," he says. "I was riding around making meth. It was midnight, and I had to pull over at a McDonald's because I hadn't slept for a month. A Baton Rouge Sheriff's deputy saw me, and he realized what was going on, so he made me get out of my car and take my clothes off. They were scrubbing me with a brush from a fire engine because they were worried about contamination from the meth lab. All this was happening while people were coming in and getting their coffee … it was absolutely horrible … but it was also the date I got sober."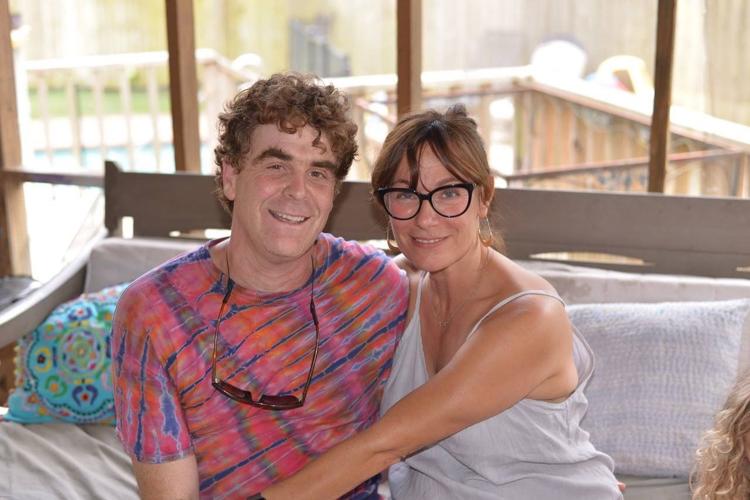 Lewis went to Maryland for treatment and traces his sobriety back to a man named Charlie Powell.
"He picked me up and said, 'I need two things from you: wake up every day and find someone to do something for, without expecting anything in return, and when anyone asks you to do anything here for the first year, your response needs to be OK.' The idea of me saying OK put an end to the most corrosive element in my life: me trying to control everything. I started floating down the stream of life instead of swimming upstream – and it's changed everything."
Prescription for prevention
According to 2016 national data, Louisiana was one of the top six states in the nation for number of opioid prescriptions written.
The team at Blue Cross and Blue Shield of Louisiana (Blue Cross), in conjunction with the Baton Rouge Health District, recognized the need for education and awareness and devised a plan to combat the crisis.
Dr. Deirdre Barfield, senior medical director for Blue Cross, has been working alongside Brice Mohundro, clinical pharmacist for Blue Cross and chair of the Health District Opioid Task Force, on ways to combat opioid misuse by providing the proper tools to providers and patients so they are educated at the forefront.
"It's crucial to talk to both parties involved," Dr. Barfield says. "Not just the physicians but those being treated. We want to make it easier for doctors to have the conversation – when to prescribe, how to screen for addiction risk, how to refer someone for help. The partnership between provider and patient is based on trust … and we just want to make it a safer world because this is not something to be taken lightly."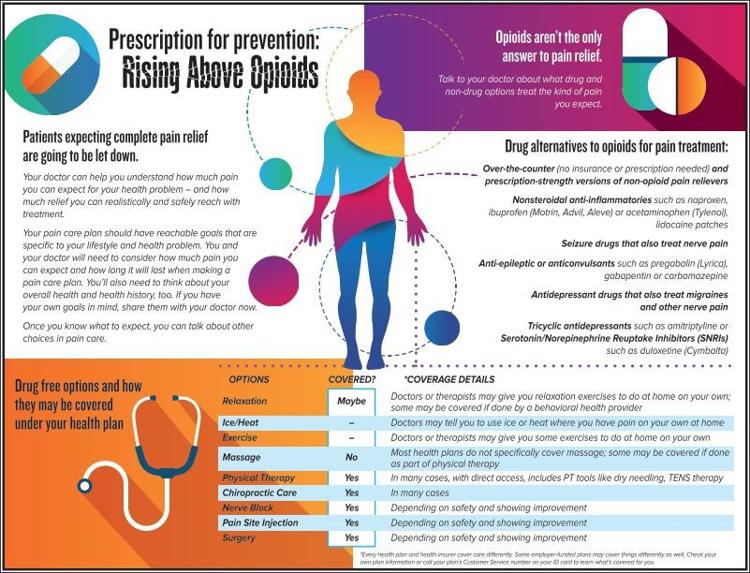 To learn more about the work that Blue Cross and Blue Shield of Louisiana is doing to fight the opioid epidemic and for information on safer pain care, visit www.bcbsla.com/saferpaincare.
The Baton Rouge Health District is a coalition of patient-focused, innovative healthcare organizations committed the vision of a world-class, high-performing health destination at the heart of a healthy and vibrant community. The district promotes collaboration among healthcare providers, government officials, payors, higher education institutions and others to implement a master plan that will enhance healthcare and economic development in Baton Rouge. For more information about the Baton Rouge Health District, visit www.brhealthdistrict.com.
Blue Cross and Blue Shield of Louisiana is an independent licensee of the Blue Cross and Blue Shield Association and incorporated as Louisiana Health Service & Indemnity Company.